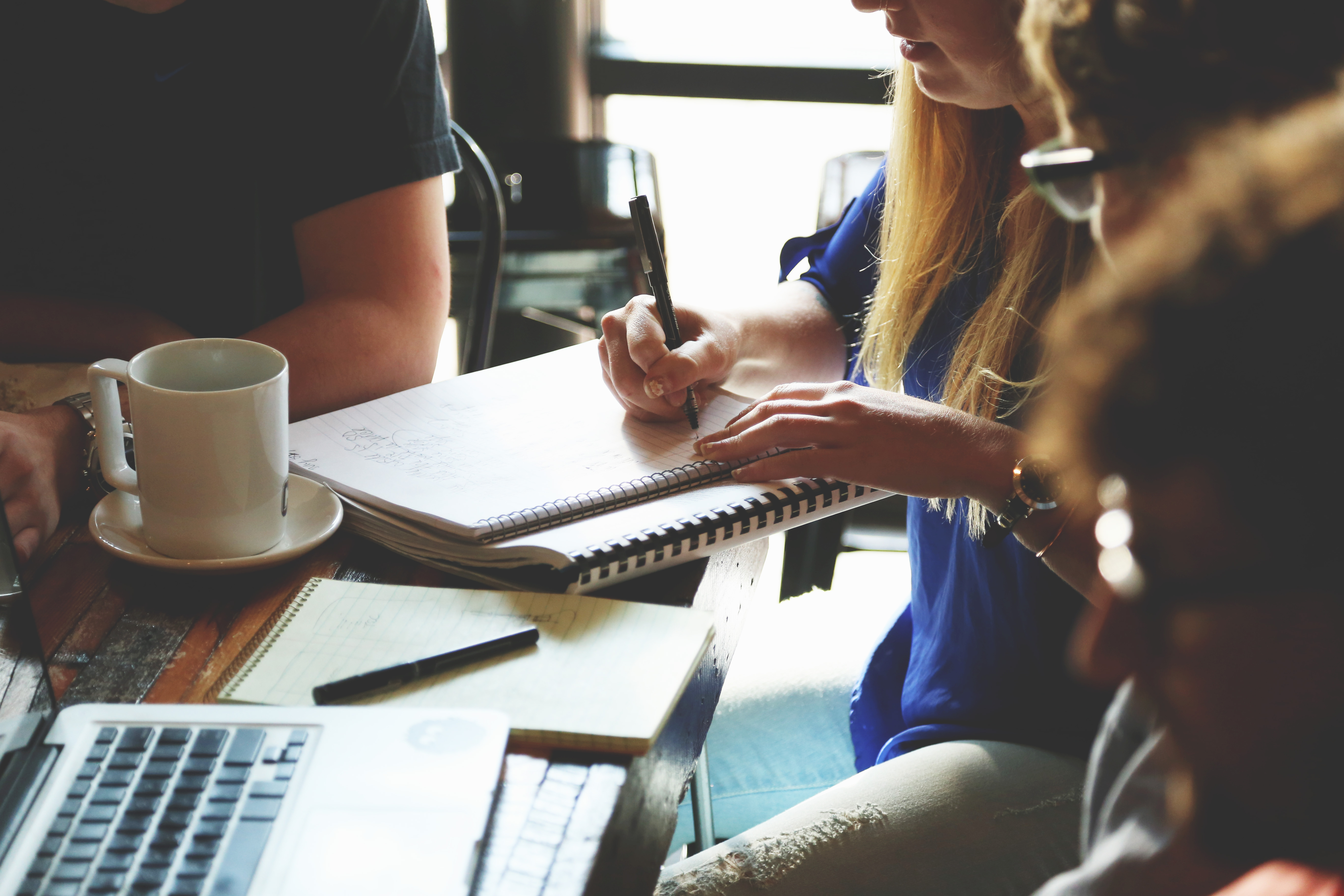 If you need advice or assistance in any of the following areas, let's talk!
What is it?
HR & Recruiting services presented in an on-demand model. Small to medium-sized businesses have full access to the experience of a SR. HR Professional (CPHR)* and ICF Certified Professional Coach (ACC)*. These services are meant to compliment the culture already in place at a company and free up the leadership to focus on the business rather than getting stuck in the business.
Services offered include:
On Demand:
Performance Management

Working with staff and leadership to support performance goals utilizing our Performance Improvement Process (PIP)

Coaching for leaders and staff
Letters, research, and guidance for any and all HR situations

Support dealing with any and all people related issues (illness, divorce, disability, family issues, financial)

Recruiting full service

Job Descriptions
Posting Online
Resume vetting
Phone Screens
Initial culture fit interview
Offer letters
Orientation

Terminations (guidance & execution)

Planning, backfilling, letters, guidance and day of support
Career coaching/support for departed employee

Conflict resolution & coaching

Coaching and facilitation to assist/address any workplace conflicts.
Bi-Weekly
In person presence in your office

Time spent face-to-face getting to know the team and build trust and rapport.

Bi-Weekly touch bases to ensure your HR Partner understands your priorities and can work with you to support your success
Quarterly
Workforce planning

Identify critical areas of the business that require planning (rapid growth, succession planning, career development)

Career & Life Development (CDP) sessions for staff
Bi-Annually
Facilitation for strategic planning sessions (if requested).

Neutral 3rd party facilitation enabling 100% engagement from entire team
Annually
Staff performance/compensation reviews

Research to ensure compensation is market appropriate
Guidance and/or development of an annual review process

Annual proactive culture support planning

Employee surveys, interviews to identify early any areas that require more support from a culture perspective 
How does it work?
A flat monthly fee that offers timely on-demand HR, Coaching and Recruiting services. Leadership and staff are able to access virtually any HR, Coaching or Recruiting support they require when they require it. Some weeks may be very busy, some weeks may be quiet but the support is always available when you need it.
Your HR On-Demand partner will also work with you and your teams proactively to ensure small issues are addressed before they consume valuable time and precious resources.   Our goal is to free you up to focus on your business instead of getting stuck in your business.
Bi-Weekly touch bases will ensure your HR Partner understand your priorities and your goals and work with you to support your success.
Regular office visits will ensure your team also gets to know their HR Partner. Life happens and it's comforting to know that when support is needed, you have a trusted resource to work with.
The Process
Our unique 'Performance First Approach™' to HR incorporates the experience of a SR Human Resources and Recruiting with the power of Professional Coaching. We strive to understand your business, your teams, and your goals. Only then can we truly support you as a trusted HR Partner.
What does it cost?
From 0-15 employees the cost is $150/per employee per month. As an example, for a company has 8 people the cost would be $1200 (+GST) every month.
From 16-30 Staff the cost would be $140/per employee per month. As an example, for companies with 20 people, the cost would be $2800 (+GST) per month.
Targeted Headhunting for rare or hard to find skillsets is over and above and is charged a one-time fee of 10% of the annual compensation. This work is outsourced to a professional Recruiting partner.
Who is it for?
Small to medium sized companies based in Alberta who have between 1-30 staff members (including leadership).
Companies that are in growth mode are best suited for proactive HR support. HR concerns and issues can drain not only time from a company but also valuable resources that could be better spent being invested in the business.
Companies with people-centered cultures especially benefit from the investment in HR and Coaching support. These companies tend to have motivated performers who care deeply about their work and the broader success of the team.
Companies providing B2B support relying on expert support (IT, Engineering, Marketing etc) are our ideal clients.
Connect with us for a complimentary HR Assessment of your business.
*CPHR – Chartered Professional in Human Resources.  *ACC – Associate Certified Coach under the ICF (International Coach Federation).